Geotechnical Project Management

---


C-PHI | Engineering provides services as client representative for offshore and near-shore geotechnical investigations including field and laboratory supervision. As client representative we ensure that geotechnical contractor adheres to documented procedures (QA/QC). Also we ensure proper co-ordination between client and geotechnical investigation contractor.
Write specifications and scope of work for geotechnical investigation

Write proposals for geotechnical investigation

Provide QA/QC for onshore and offshore geotechnical investigation

Offshore onboard geotechnical testing services & CPT Data Interpretations

---
List of Soil tests:
Classification Tests

Density
Water Content
Liquid Limit
Plastic Limit
Shrinkage Limit
Sieve Analysis
Hydrometer Analysis
Organic Content
Carbonate Content
Specific Gravity

Strength tests

Hand Penetrometer
Torvane
Miniature Vane
Unconfined Compression
Triaxial Compression
Direct Shear
Consolidation
---
Powered by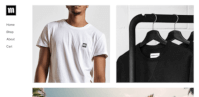 Create your own unique website with customizable templates.